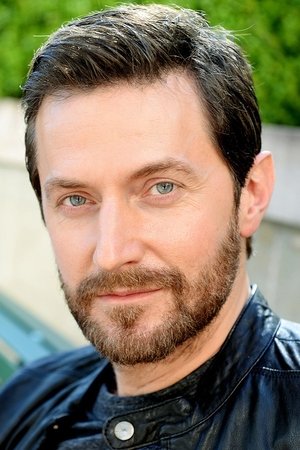 Biography
Richard Armitage was born and raised in Leicester, England. He attended Pattison College in Binley Road, Coventry, and studied at LAMDA (the London Academy of Music and Dramatic Art). His first appearance on the screen was in a small role in This Year's Love (1999), but it was Sparkhouse (2002) (TV) that gave him a break-through role as the charming but a bit odd character of John Standring opposite Sarah Smart. After two guest-roles in "Cold Feet" (1997) in 2003 and "Between the Sheets" (2003), he landed a role as Steven in Frozen (2005/I), which eventually led him to play the lead role in the big hit BBC drama "North & South" (2004). Other than appearing on screen, he has also appeared on stage--in, for example, Macbeth and Hamlet.
Photo Gallery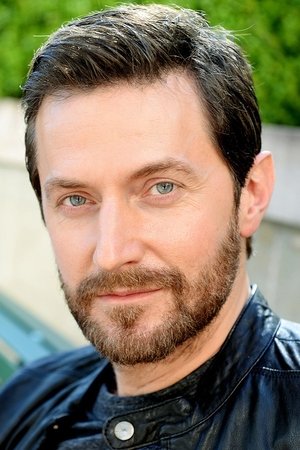 Filmography
Movie Name
Release Date

Predominantly set during World War II, Steve Rogers is a sickly man from Brooklyn who's transformed into super-soldier Captain America to aid in the war effort. Rogers must stop the Red Skull – Adolf Hitler's ruthless head of weaponry, and the leader of an organization that intends to use a mysterious device of untold powers for world domination.

2011-07-22

Jessie Wallace stars in this BBC drama based on the turbulent life and times of Marie Lloyd, known as the 'Queen of the Music Hall', who was famous at the turn of the 20th century not just for her performances on stage but also for her riotous behaviour off it. Lloyd's love life and outrageous conduct made her a target for the rising tabloid newspapers of the time. The film includes some of Lloyd's most famous songs, including 'My Old Man Said Follow the Van' and her theme song 'A Little of What You Fancy Does You Good'.

2007-05-09

It's two years since the mysterious disappearance of Kath Swarbrick's older sister Annie, but Kath remains haunted by a need to know what happened. When police investigations wind down, Kath continues the search herself. She gets nowhere until she steals some CCTV footage of her sister on her final day. Visiting the spot where Annie was filmed, Kath becomes convinced she has found a portal to another reality and from this portal Kath is trying to say something.

2005-04-21

Bilbo Baggins, a hobbit enjoying his quiet life, is swept into an epic quest by Gandalf the Grey and thirteen dwarves who seek to reclaim their mountain home from Smaug, the dragon.

2012-12-14

The Dwarves, Bilbo and Gandalf have successfully escaped the Misty Mountains, and Bilbo has gained the One Ring. They all continue their journey to get their gold back from the Dragon, Smaug.

2013-12-13

Anthony Sher and Harriet Walter star in a highly-acclaimed screen version of William Shakespeare's classic story of tyranny and ambition. On the stage this Royal Shakespeare Company presentation was universally lauded. Following sell-out seasons at Statford's Swan Theatre and in London, the production played Japan and in the United States, where The New York Times praised director Gregory Doran's interpretation as a "harrowing and disturbingly funny parable for the dawn of the 21st century". To make this compelling screen version, Gregory Doran worked with all of the original cast and filmed at London's Roundhouse. Brilliantly shot by director of photography Ernie Vincze, the production uses the edgy techniques of fly-on-the-wall documentaries. The effect is raw, intimate and strikingly dynamic.

2001-01-01

Immediately after the events of The Desolation of Smaug, Bilbo and the dwarves try to defend Erebor's mountain of treasure from others who claim it: the men of the ruined Laketown and the elves of Mirkwood. Meanwhile an army of Orcs led by Azog the Defiler is marching on Erebor, fueled by the rise of the dark lord Sauron. Dwarves, elves and men must unite, and the hope for Middle-Earth falls into Bilbo's hands.

2014-12-17

'The Great Sperm Race' tells the story of human conception as it's never been told before. With 250 million competitors, it is the most extreme race on earth and there can only be one winner.

2009-02-22

The town of Silverton is in one day destroyed by the unprecedented power of a series of tornadoes. The population is at the mercy of the unpredictable and deadly cyclones, while hunters warn that the worst is yet to come. Most people find shelter, but some just go to the tornado for that one, unique shot.

2014-08-08

Richard Armitage stars in Yael Farber's powerful production of Arthur Miller's timeless witch hunt parable.

2014-12-04

In 13th century Ireland a group of monks must escort a sacred relic across an Irish landscape fraught with peril.

2017-08-11

A young woman seeks help from a sleep clinic for her insomnia, but soon deals with her entire life being turned upside down.

2017-10-10

A look at a young woman's rapid descent into insanity.

2017-06-06

In the sequel to Tim Burton's "Alice in Wonderland", Alice Kingsleigh returns to Underland and faces a new adventure in saving the Mad Hatter.

2016-05-27

A hard living, disillusioned, ex social worker becomes the unlikely savior to an anarchic gang of joy-riding, drug taking, thieving, out of control, care home runaway kids.

2015-11-07

The big-screen debut from Scottish stage director David Kane, This Year's Love is a comedy about the romantic misadventures of six young people in Camden, North London. The marriage of tattoo artist Danny (Douglas Hanshall) and dressmaker Hannah (Catherine McCormack) gets off to a less-than-inspiring start when Danny finds out Hannah has already been fooling around with a friend's husband, so Danny takes a walk and Hannah splits with a friend to get drunk. At the airport, where the newly-weds were supposed to leave for a honeymoon, Danny meets a cleaning woman named Mary (Kathy Burke) and is immediately infatuated, while Hannah is picked up by a scruffy artist named Cameron (Dougray Scott). Elsewhere, Liam (Ian Hart), a geeky comic-art enthusiast who shares an apartment with Cameron, finds romance with Sophie (Jennifer Ehle), a single mother and full-time neurotic.

1999-02-19

Debbie Ocean, a criminal mastermind, gathers a crew of seven other female thieves to pull off the heist of the century at New York's annual Met Gala.

2018-06-08

A divorced mother looks to protect her daughter after an unexpected tragedy.

2018-12-31

Two siblings spend the night alone with their new stepmother. Stuck in a remote mountain cabin, the trio are terrorised by a supernatural force.