Orlando Bloom
IMDB : Orlando Bloom - IMDB(nm0089217)
奥兰多·布鲁姆, ออร์แลนโด บลูม, Орландо Блум, オーランド・ブルーム, أورلاندو بلوم, 올랜도 블룸
1977-01-13
Canterbury, Kent, England, UK
Male
Biography
Orlando Jonathan Blanchard Bloom is an English actor. He had his break-through roles in 2001 as the elf-prince Legolas in The Lord of the Rings and starting in 2003 as blacksmith Will Turner in the Pirates of the Caribbean trilogy of films, and subsequently established himself as a lead in Hollywood films, including Elizabethtown and Kingdom of Heaven. He appeared in the ensemble film New York, I Love You, and will have roles in Sympathy for Delicious and Main Street. Bloom made his professional stage debut in West End's In Celebration at the Duke of York's Theatre, St. Martin's Lane, which ended its run on 15 September 2007. Orlando Bloom was born in Canterbury, Kent, England. His mother, Sonia Constance Josephine (née Copeland), was born in the British section of Kolkata, India, the daughter of Betty Constance Josephine Walker and Francis John Copeland, who was a physician and surgeon. During his childhood, Bloom was told that his father was his mother's husband, South African-born Jewish anti-Apartheid novelist Harry Saul Bloom; but when he was thirteen (nine years after Harry's death), Bloom's mother revealed to him that his biological father was actually Colin Stone, his mother's partner and family friend. Stone, the principal of the Concorde International language school, was made Orlando Bloom's legal guardian after Harry Bloom's death. Bloom, who is named after the 16th century composer Orlando Gibbons, has one sister, Samantha Bloom, who was born in 1975. Bloom's first appearance on the screen was as a rent boy in the 1997 film Wilde - he had a small part. Two days after graduating from Guildhall in 1999, he was cast in his first major role, playing Legolas in The Lord of the Rings (2001–2003). He had originally auditioned for the part of Faramir, who doesn't appear until the second movie but the director, Peter Jackson, cast him as Legolas instead. Bloom met American actress Kate Bosworth outside a coffee shop in 2002, where he was introduced to her by a mutual friend. He met her again at the premiere of The Lord of the Rings: The Two Towers later that year. The two had an "on-and-off relationship" from 2002 until splitting up in September 2006. In late 2007, Bloom began dating Australian model Miranda Kerr. The couple's engagement was announced on June 21, 2010. Bloom has said that he tries "not to exclude [himself] from real life as much as possible". He is a Manchester United fan and lives in London. During filming in Morocco for Kingdom of Heaven, Bloom rescued and adopted a dog, Sidi (a black Saluki mix with a white mark on his chest). Bloom is a practising Buddhist. In 2004, he became a full member of Soka Gakkai International, a lay Buddhist association affiliated with the teachings of Nichiren. Bloom has also been a part of Global Green, an environmental company, since the early 2000s. As part of his environmental involvement, he has renovated his London home to use solar panels, incorporate recycled materials, and utilize energy efficient lightbulbs. Bloom has been approached by UNICEF to act as an international ambassador.
Photo Gallery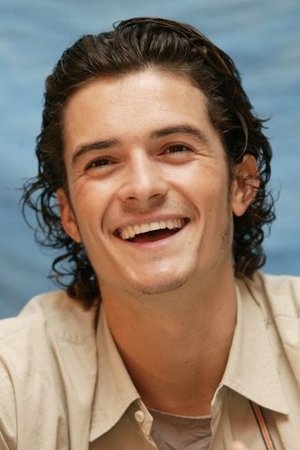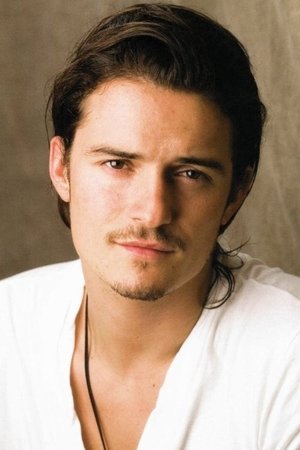 Filmography
Movie Name
Release Date

Jack Sparrow, a freewheeling 17th-century pirate, quarrels with a rival pirate bent on pillaging Port Royal. When the governor's daughter is kidnapped, Sparrow decides to help the girl's love save her.

2003-07-09

Captain Jack Sparrow works his way out of a blood debt with the ghostly Davey Jones, he also attempts to avoid eternal damnation.

2006-07-07

Young hobbit Frodo Baggins, after inheriting a mysterious ring from his uncle Bilbo, must leave his home in order to keep it from falling into the hands of its evil creator. Along the way, a fellowship is formed to protect the ringbearer and make sure that the ring arrives at its final destination: Mt. Doom, the only place where it can be destroyed.

2001-12-19

Frodo and Sam are trekking to Mordor to destroy the One Ring of Power while Gimli, Legolas and Aragorn search for the orc-captured Merry and Pippin. All along, nefarious wizard Saruman awaits the Fellowship members at the Orthanc Tower in Isengard.

2002-12-18

Aragorn is revealed as the heir to the ancient kings as he, Gandalf and the other members of the broken fellowship struggle to save Gondor from Sauron's forces. Meanwhile, Frodo and Sam bring the ring closer to the heart of Mordor, the dark lord's realm.

2003-12-17

Captain Barbossa, long believed to be dead, has come back to life and is headed to the edge of the Earth with Will Turner and Elizabeth Swann. But nothing is quite as it seems.

2007-05-19

In year 1250 B.C. during the late Bronze age, two emerging nations begin to clash. Paris, the Trojan prince, convinces Helen, Queen of Sparta, to leave her husband Menelaus, and sail with him back to Troy. After Menelaus finds out that his wife was taken by the Trojans, he asks his brother Agamemnom to help him get her back. Agamemnon sees this as an opportunity for power. So they set off with 1,000 ships holding 50,000 Greeks to Troy. With the help of Achilles, the Greeks are able to fight the never before defeated Trojans.

2004-05-14

When U.S. Rangers and an elite Delta Force team attempt to kidnap two underlings of a Somali warlord, their Black Hawk helicopters are shot down, and the Americans suffer heavy casualties, facing intense fighting from the militia on the ground.

2001-12-28

After his wife dies, a blacksmith named Balian is thrust into royalty, political intrigue and bloody holy wars during the Crusades.

2005-05-06

After getting threatened by Kelly's friends and family, Constable Fitzpatrick places the blame on Ned Kelly and exaggerates what happened. With the biggest ever award available, Kelly and his gang set into the wild, to remain hidden from everyone who seeks them. Even if it means having his family arrested, the Kelly Gang stay hidden and plan a way to get their names cleared.

2003-03-22

When milkman Jimmy Connelly accidentally puts Britain's contender for the World title out of action, he is propelled from amateur boxer to the world stage and announced as the replacement contender for the championship fight.

2004-01-01

Flighty Emily "Jacks" Jackson works for the British edition of Vogue magazine. Rather than pursue a relationship, Jacks regularly hooks up with her devoted ex-boyfriend, James Wildstone, and lives with Peter Simon, a gay screenwriter. When Jacks meets Argentinian photographer's assistant Paolo Sarmiento, she assumes he is gay and tries to bring him and Peter together, unaware that Paolo is straight and in love with her.

2006-09-09

Drew Baylor is fired after causing his shoe company to lose hundreds of millions of dollars. To make matters worse, he's also dumped by his girlfriend. On the verge of ending it all, Drew gets a new lease on life when he returns to his family's small Kentucky hometown after his father dies. Along the way, he meets a flight attendant with whom he falls in love.

2005-10-06

During a weekend, two shady businessmen flee to the Cayman Islands to avoid federal prosecution. But their escape ignites a chain reaction that leads a British native to commit a crime that changes the nation.

2006-09-15

Fight For Your Right Revisited, stars actors like Will Ferrell, Seth Rogan and Elijah Wood playing the roles of the B-Boys three members, Mike D, Ad Rock and MCA. It is a reprisal of the video the trio made for their 1987 single Fight For Your Right, and features music from the band's new album, Hot Sauce Committe Part Two. Fight For Your Right Revisited is directed by Adam Yauch, aka MCA.

2011-04-22

Dr. Martin Blake, who has spent his life looking for respect, meets an 18-year-old patient named Diane, suffering from a kidney infection, and gets a much-needed boost of self-esteem. However, when her health starts improving, Martin fears losing her, so he begins tampering with her treatment, keeping Diane sick and in the hospital right next to him.

2011-04-23

The hot-headed young D'Artagnan along with three former legendary but now down on their luck Musketeers must unite and defeat a beautiful double agent and her villainous employer from seizing the French throne and engulfing Europe in war.

2011-10-20

From the once thriving tobacco warehouses, to the current run-down and closed shops of Five Points, a diverse group of residents and their respective life changes when outsider Gus Leroy brings something new and potentially dangerous into their quiet town.

2010-10-21

The Dwarves, Bilbo and Gandalf have successfully escaped the Misty Mountains, and Bilbo has gained the One Ring. They all continue their journey to get their gold back from the Dragon, Smaug.

2013-12-13

A newly paralyzed DJ gets more than he bargained for when he seeks out the world of faith healing.

2011-04-29

Immediately after the events of The Desolation of Smaug, Bilbo and the dwarves try to defend Erebor's mountain of treasure from others who claim it: the men of the ruined Laketown and the elves of Mirkwood. Meanwhile an army of Orcs led by Azog the Defiler is marching on Erebor, fueled by the rise of the dark lord Sauron. Dwarves, elves and men must unite, and the hope for Middle-Earth falls into Bilbo's hands.

2014-12-17

Tim and Lee are married with a young child. The chance to stay at a fancy home in the Hollywood Hills is complicated by Tim's discovery of a bone and a rusty old gun in the yard. Tim is excited by the idea of a mystery, but Lee doesn't want him to dig any further, preferring that he focus on the family taxes, which he promised to do weeks ago. This disagreement sends them on separate and unexpected adventures over the course of a weekend, as Tim and his friends seek clues to the mystery while Lee searches for answers to the bigger questions of marriage and parenthood.

2015-08-21

As a child, Ali Neuman narrowly escaped being murdered by Inkhata, a militant political party at war with Nelson Mandela's African National Congress. Only he and his mother survived the carnage of those years. But as with many survivors, the psychological scars remain.

2013-12-04

Orlando Bloom and Condola Rashad take on the title characters in a modern adaptation of the timeless classic, Romeo and Juliet. This Broadway stage production is being broadcast in movie theaters.

2014-02-13

A documentary about the influences on Tolkien, covering in brief his childhood and how he detested the onslaught of industry through the idyllic countryside, moving on to describe his fighting experience from WWI, and closing with a look at the Finnish inspiration for the scholar's self-invented languages of Elfish. In between are interviews with the cast of the films and some clips, by far the most from "The Fellowship of the Ring", but a few glimpses of Rohan riders (from "The Two Towers") are provided. Also, there are interviews with a range of the filmmakers.

2001-12-23

Thrust into an all-new adventure, a down-on-his-luck Capt. Jack Sparrow feels the winds of ill-fortune blowing even more strongly when deadly ghost sailors led by his old nemesis, the evil Capt. Salazar, escape from the Devil's Triangle. Jack's only hope of survival lies in seeking out the legendary Trident of Poseidon, but to find it, he must forge an uneasy alliance with a brilliant and beautiful astronomer and a headstrong young man in the British navy.

2017-05-26

New York, I Love You delves into the intimate lives of New Yorkers as they grapple with, delight in and search for love. Journey from the Diamond District in the heart of Manhattan, through Chinatown and the Upper East Side, towards the Village, into Tribeca, and Brooklyn as lovers of all ages try to find romance in the Big Apple.

2009-10-16

The story of Oscar Wilde, genius, poet, playwright and the First Modern Man. The self-realisation of his homosexuality caused Wilde enormous torment as he juggled marriage, fatherhood and responsibility with his obsessive love for Lord Alfred Douglas.

1997-09-01

Performance artist Marina Abramovic prepares for a major retrospective of her work at the Museum of Modern Art in New York.

2012-06-13

David Blaine travels around America to perform tricks in the UK premiere of his show What Is Magic? He visits New Orleans where he carries out a money trick in front of locals, producing hundreds of dollars at their fingertips before stopping off at New York to conduct magic in front of Orlando Bloom. But the jewel in David's crown is his shot at the infamous The Bullet Catch; a trick which sees a 22 calibre bullet being fired at point blank range directly at the magician who then has to catch the bullet in a small metal cup in his mouth. The stunt is filmed using Phantom Camera technology which shoots 10,000 frames per second so that not a fraction of the action is missed.

2010-04-18
2001-11-29

After failing to apprehend the terrorist behind a Paris attack that claimed dozens of lives, CIA agent Alice Racine is forced to live in London as a caseworker. Her mentor unexpectedly calls her back into action when the CIA discovers that another attack is imminent. Alice soon learns that the classified information she's uncovered has been compromised. Running for her life, she turns to a former soldier to help her prevent a lethal biological attack on the citizens of London.

2017-09-01
2001-12-09

An adult victim of childhood sexual abuse confronts the horrors of his past

2017-12-21

A mockumentary that chronicles the prevalence of doping in the world of professional cycling.

2017-07-08

The Armenian Genocide is a 2006 television documentary is a film exploring the Ottoman Empire killings of more than one million Armenians during World War I. The documentary was broadcast by most 348 PBS affiliate stations on April 17, 2006. Because of the controversial nature of the subject in Turkey, PBS attempted to give both sides a voice and produced a four expert panel discussion to be aired immediately afterwards. However, due to an intense lobbying effort by Armenian groups and some members of Congress, the follow-up panel discussion was cancelled on a third of those stations broadcasting the documentary over concerns of offending human rights groups and the descendants of Armenian Genocide survivors. Produced in conjunction with Oregon Public Broadcasting, it was written and directed by Andrew Goldberg and narrated by Hollywood celebrities Orlando Bloom, Ed Harris, Laura Linney, Jared Leto, Julianna Margulies and Natalie Portman.

2006-04-17

A washed-up private security agent has to escort a valuable Chinese antique out of Shanghai but is ambushed en route.

2017-09-30

"Needle in a Timestack" centers on a devoted husband who will stop at nothing to save his marriage when it's destroyed by a time-traveling rival.